"Erma Bombeck – At Wit's End" through January17th.
Erma Bombeck, one of our country's most beloved humorists, captured the frustrations of her generation by asking, "If life is a bowl of cherries, what am I doing in the pits?"
Starring Sandi Wood, this is the story behind America's favorite average housewife who championed the lives of women with an incomparable wit that sprang from the most unexpected place of all — the truth. Tickets On Sale Now: Box Office 941.255.1022 (Mon-Fri 10am-4pm Saturday 10am-1pm) Or Click Here
List of Events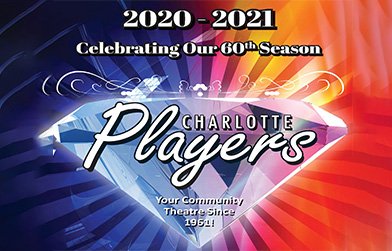 Celebrating 60 Seasons of performing plays, comedies, and bringing special events to Charlotte County and the surrounding areas. You will find that this year is packed with laughter, fun, and musical numbers to get you singing along or tapping your feet. Don't forget we also, have some great plans to celebrate the end of the year as well, so we look forward to seeing you there!
+ Export Events
performance reviews
Critics & Guests
" Comfortable seating, easy to hear, and see from any seat. Small facility with great entertainment and hometown hospitality!"
" Great shows with local talent."
" Weren't sure what to expect at this little community playhouse but our group of 8 thoroughly enjoyed Driving Miss Daisy…each character performed their role to a T…it had comical as well as very touching scenes..theater is small so recommend getting tickets ahead either online or calling the playhouse..they do a variety of shows which you can find by googling Charlotte Players."
Join our newsletter and follow us on social media for access to discounts and Featured Promotions.