The Oak Ridge Boys Tickets
On Sale Now!
No Refunds. All ticket sales are final.
In the event, Covid restrictions deem it necessary to cancel the event,  
your purchase may qualify as a tax deductible donation.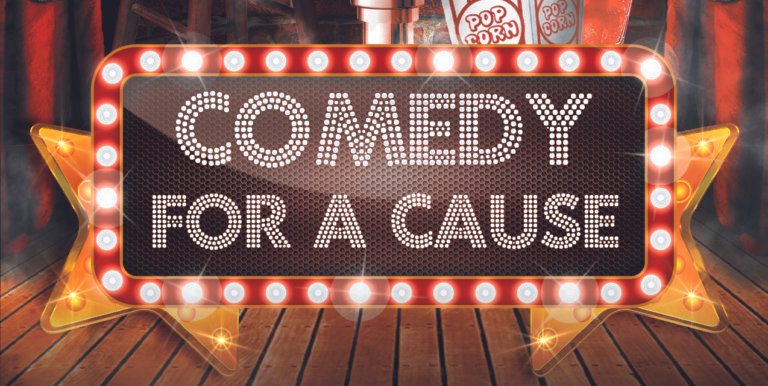 Don't miss our 9th annual Comedy For a Cause. IT's the funniest fundraiser around. Enjoy a delicious dinner while local business celebs entertain with side-splitting improvisational antics. The "Curtain Call-Online Auction" that debuted last year will return. Auction items will be available to view and bid on at 6 p.m. October 8th and end during the performance at 8:30 p.m. Oct 15th, 2021.
Charlotte Harbor Event & Conference Center
75 Taylor St., Punta Gorda, FL 33950
Upcoming 2021 -2022
Box Office Events
4 Beekman, by Ron Clark
Sept 10-19, 2021. Deanne and Robert, a May-December couple, have just returned from their honeymoon, and Deanne is shocked to find that Robert has unwittingly bought the very same apartment that she used to live in with her ex-husband, Skip. Not only that, but Skip has also bought the apartment right next door to theirs. There are lots of love and laughs in this romantic comedy. 
Vanya and Sonia and Masha and Spike, by Christopher Durang
Oct. 8-17, 2021. Winner of the 2013 Tony Award as Best Play, this comedy concerns Vanya and his sister Sonia, who live in a quiet farmhouse in Pennsylvania. Their peace is suddenly disturbed when their movie-star sister Masha returns unannounced with her 20-something boy toy Spike. So begins a weekend of rivalry, regret, and raucousness. 
A Nice Family Christmas, by Phil Olson
Nov. 5-14, 2021. It is Christmas Eve and a young newspaper reporter on the brink of being fired has been assigned a last-chance story about a typical family Christmas – his family's Christmas. He goes home to his crazy and neurotic family, who provide no shortage of material. When they learn he's writing an article with some very personal family information, the fruitcake hits the fan. 
Sign up for our mailing list
Get With The Program
Join our newsletter and follow us on social media for access to discounts and Featured Promotions.