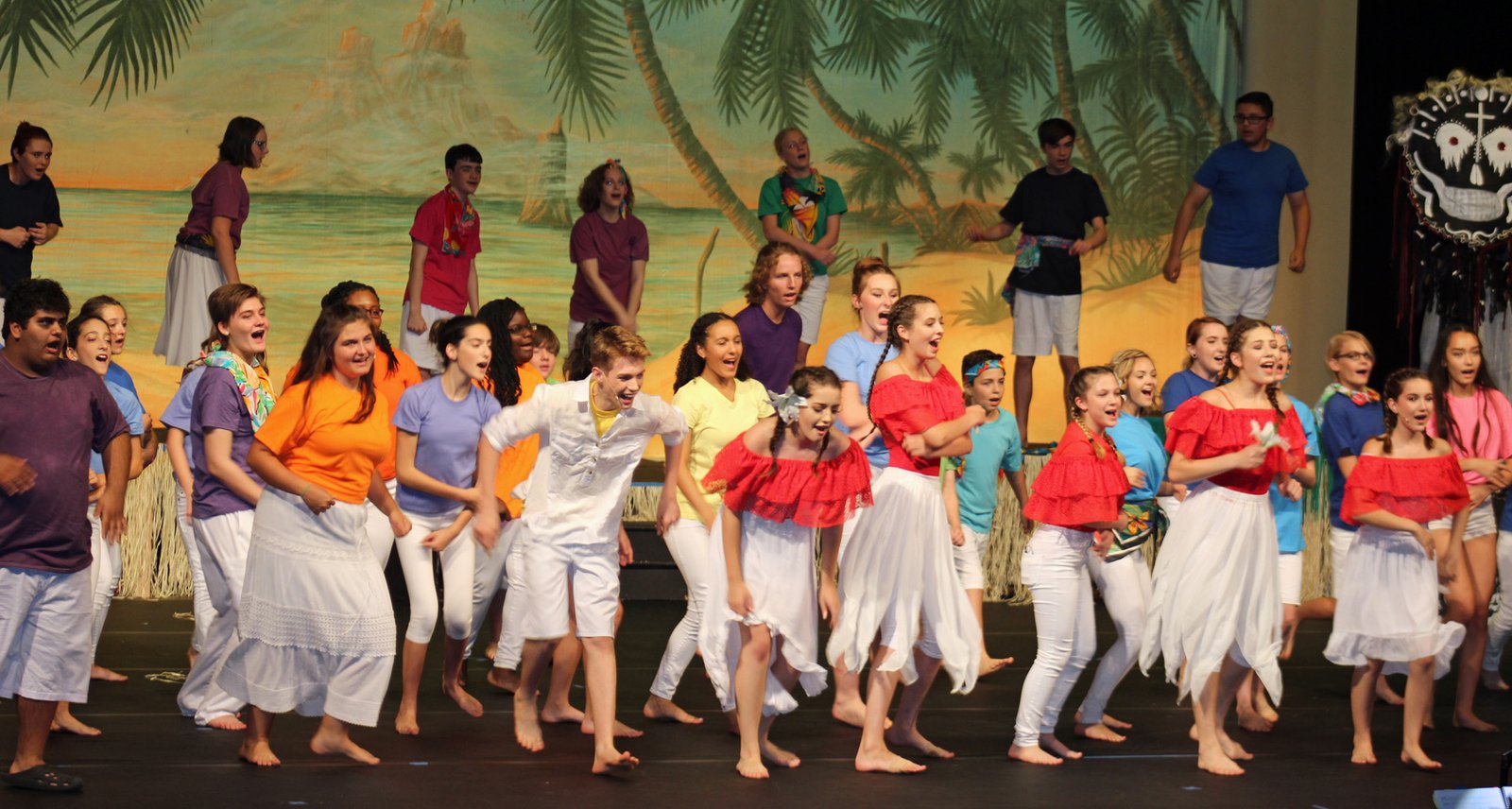 Kids OnStage Summer Camp
Opens This Month
Charlotte Players' annual Kids OnStage summer camp is being held from July 13-24 at Community Life Church, 19048 Edgewater Drive, Port Charlotte. Pandemic concerns prompted numerous changes in the program. All students will be combined in a single class and work toward presenting the musical "Annie Jr." on stage before a live audience.
"Unfortunately, we are unable to accommodate the younger kids this year, those entering first and second grades," said Executive Director Sherrie Moody.
Students entering third through 12th grade will learn about all facets of theater production, including: backstage craft, scenic design, props, costumes, acting, music and dance. They will present "Annie Jr.," based on the Tony Award-winning Best Musical about the iconic "little orphan" who charms everyone's heart despite a next-to-nothing start in 1930s New York City.
The workshops for all students will be held at the church from 9 a.m. till noon Monday through Friday, July 13-17, and at the same time Monday through Friday, July 20-24. The students will present "Annie Jr." at 7 p.m. on Friday, July 24, and 2 p.m. on Saturday, July 25. The shows are open to the public and tickets may be purchased online at www.charlotteplayers.org. Gene Gorman Auto Sales is sponsoring the camp for the fourth year.
Social Distancing will be applied to all show seating.
"We will be implementing enhanced health and safety measures at the workshops and shows to help mitigate the risks associated with COVID-19," Moody said. "An inherent risk of exposure to COVID-19 exists in any public place where people are present. We will be monitoring circumstances and adhering to guidance from the CDC to determine whether activities should be adjusted."
Bill Olson and Kristyn Knapp are directing "Annie Jr." Marti Koch and Sarah Mayper are the vocal instructors. Isabella Smith, Jen Lena, Kevin Moody, and Alec Corcoran are Intern Directors, and Jeanne DeYoung will be on hand each day as the camp coordinator. .
Olson, a Charlotte Players director and theater arts teacher at Charlotte High School, helped Moody find Community Life Church as an alternative site for the camp since Community Life Church since logistics prevented the Players from presenting the camp at the Charlotte Performing Arts Center (CPAC) as in past years.
"The church is provided us an older sanctuary to use with a wonderful stage and breakout rooms," Moody said. "It will be ideal."
To register a student, purchase show tickets, or get more information, call the Players office at 941-255-1022. Tickets also may be purchased online at wwww.charlotteplayers.org.