Our History
The Charlotte Players are extremely proud to be one of the oldest performing arts organizations in both Charlotte County and the State of Florida as a collective whole. Our organization has continually grown and evolved since our origins as a solo acting Class that began back in 1961 at the "Charlotte U", an educational institute that was located in what currently is a part of the Cultural Center of Charlotte County.
We are extremely pleased to say that we have over two hundred and thirty active members supplemented by six hundred subscribers to our Main Stage Productions and Langdon Playhouse newsletters which are delivered in both print and digital formats. We are a 501(c)3 organization whose donations are tax deductible as a result of our standing.
The Charlotte Players in it's current operation is composed of our flagship program entitled "Main Stage Productions" and two smaller affiliate programs under the titles of "Langdon Playhouse" and "Kids on Stage". We are also branching out into new territory with our newly established program entitled Charlotte Players TV and Film On Camera Acting which will provide professional services in the avenues of auditioning and promotional material for established and aspiring actors. Our 2016-2017 season will see three Main Stage Production shows taking place at the Cultural Center of Charlotte County in addition to six shows taking place at our home office under the Langdon Playhouse platform. Throughout the year we host many special events and shows at various locations. We also provide an invaluable service to our community via the avenue of the Dolly Parton Imagination Library whose sole focus is to promote education among the youth by providing free literature which is designed to get children school ready to meet standardized testing.
As an institution for over 50 years in Charlotte County, we are dedicated to continuing a rich tradition of providing and promoting professional theater art programs through the avenues of education programs and entertainment productions which enrich our community in Charlotte County.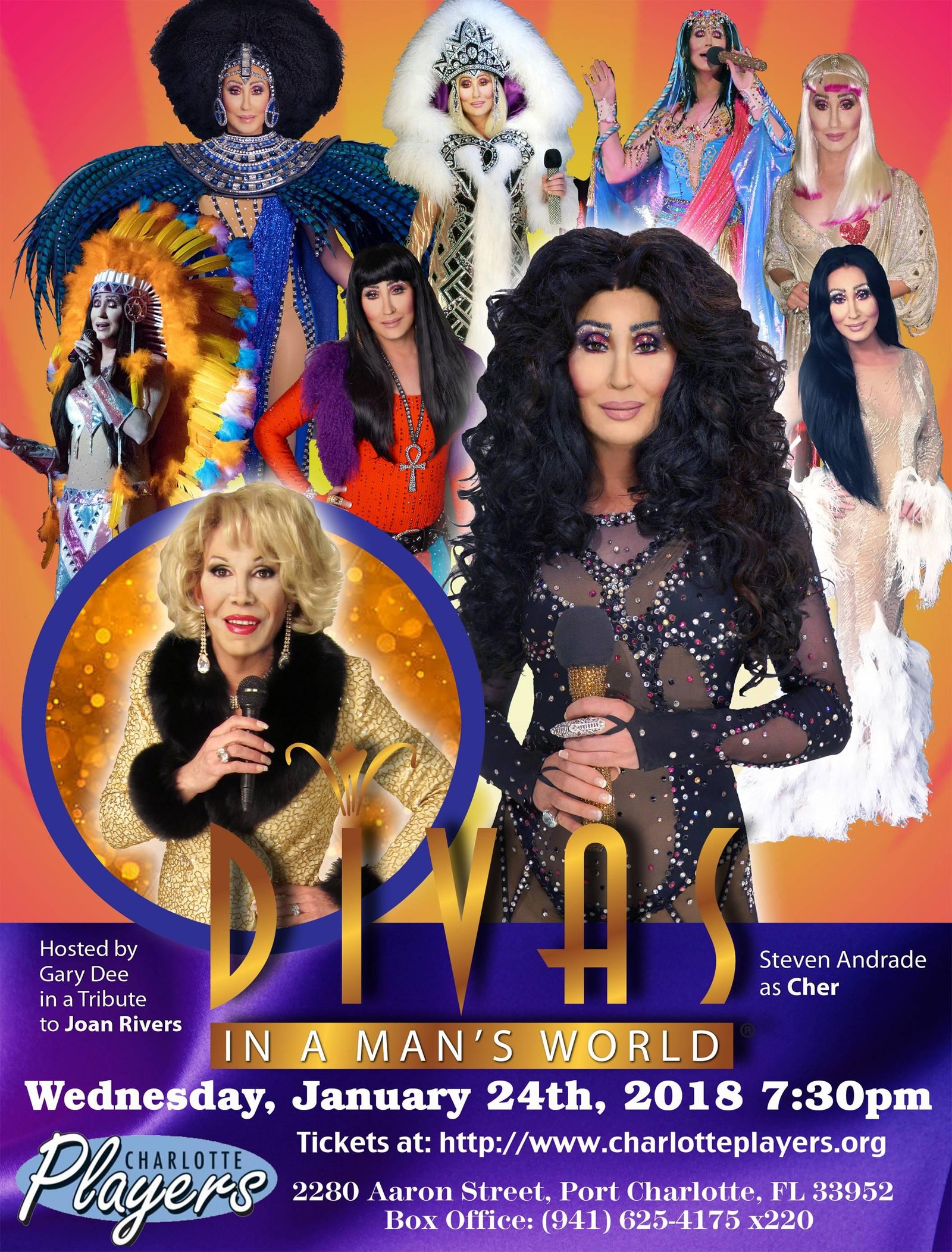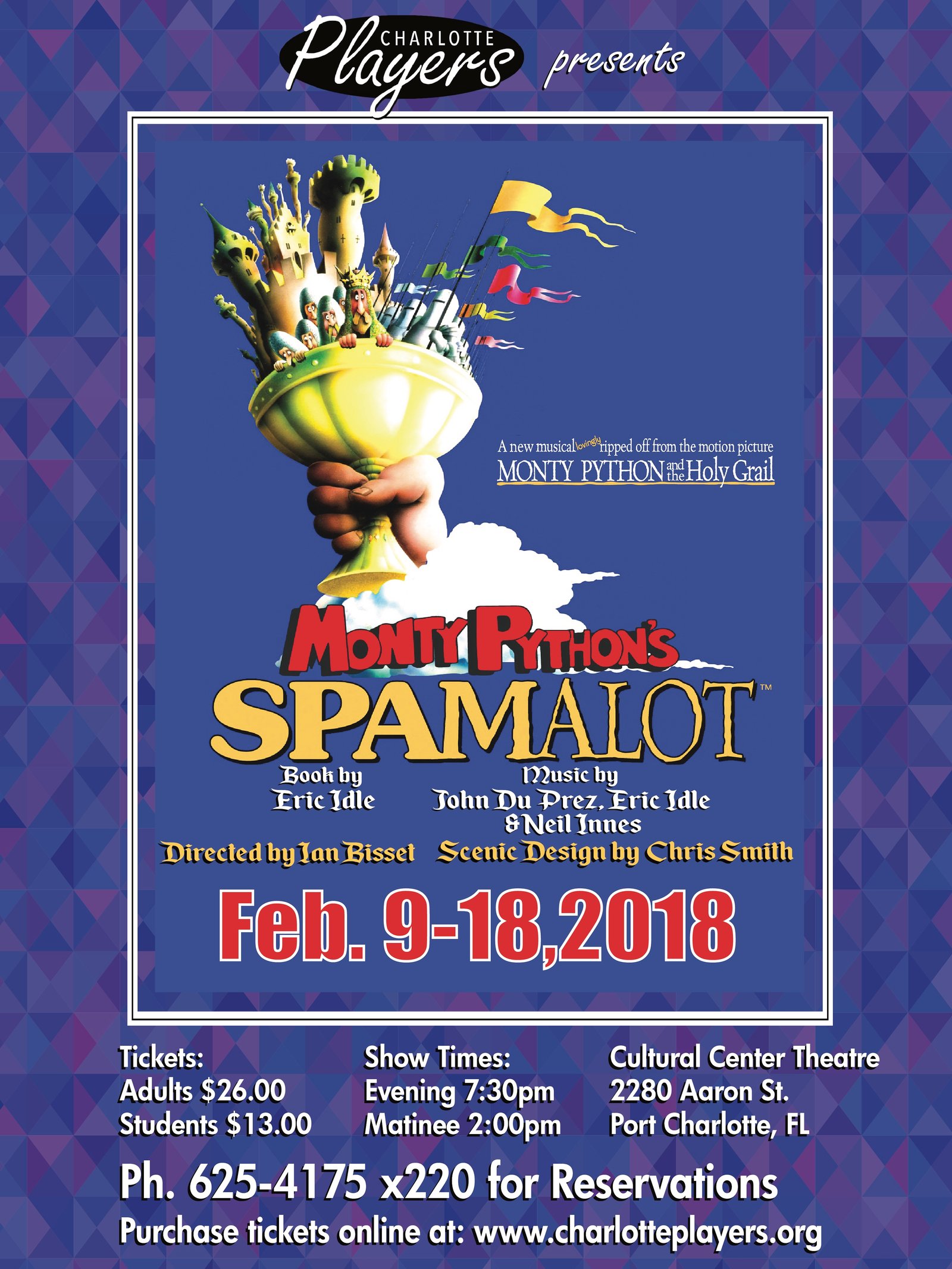 Key Figures
The Charlotte Players business office, rehearsal hall and set building facilities are located at:
1182 Market Circle Port Charlotte FL 33953
941-255-1022
Fax  941-743-7297
Email: info@charlotteplayers.org
Mailing Address:
Charlotte Players, Inc.
P.O. Box 494088
Port Charlotte, Florida  33949-4088
941-255-1022
CHARLOTTE PLAYERS, INC.
2015-2016 BOARD OF DIRECTORS
OFFICERS
President-Rick Ilmberger
Vice President-Sean Doherty
Secretary-Jerry Jones
Treasurer-David Habershaw
Past President-Marie LaBrosse
DIRECTORS
Marie Brown
Janie Duke
Vickie Howard
Judy (JJ) Juliano
Sharon MacLaren
Paula Pender
Executive Director-Sherrie Moody
Charlotte Players, Inc. is proud to be affiliated with the following organizations:
American Association of Community Theaters
Arts & Humanities Council of Charlotte County
ASCAP-American Society of Composers, Authors and Publishers
Charlotte County Chamber of Commerce
Punta Gorda Chamber of Commerce
North Port Chamber of Commerce
The Executive Network of Charlotte County
Charlotte County Hospitality Association
We Are Hiring
Thank you for your interest but we do not have any openings at this time.